Want an attention
grabbing website?
We make websites that create a lasting impression and make you stand out from your competition.
Get a fully "Mobile Responsive" website that is designed by digital growth experts
Our revenue-focused websites are custom made by seasoned digital growth experts – we go beyond pretty looks. Customer insights dictates our web design process. What's good a website if it can't generate leads or sales for a business?
Our website design service will benefit you if you want to:
Double your online leads or sales
We will create a friction-free user experience aimed at getting you twice as many clients for the same advertising spend.
Turn your website into a marketing machine
That's right. We'll get you a website that captures leads, warm them up and generate sales on autopilot.
Boost in conversions
We'll give you a funnel-tested website that addresses your prospects' problems – so your clients tell you, "Shut Up and Take My Money."
Completely "Done-For-You" service
You'll get everything under one roof. This includes custom website design, supportive media (images and videos), content management system and responsive website build.
Web design company portfolio

4M has invested its heart & soul into to our new interactive, eye catching website. The site is user friendly and highly informative. IKCA, U.K. is now able to offer its donors a fast and secure donation service.

I would like to thank the staff at 4M for making our website a success and would recommend their services.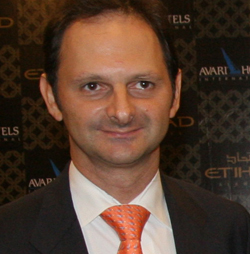 I am writing to express our thanks for the work you have done on re-launching our web site avari.com. We are very happy with the creativity and vibrance you have brought to the new site and anticipate that it will bring additional business to our hotel properties.

We have enjoyed working with 4M Designers since January 2006, when our first website was created, and have always been pleased with services. 4M has created quite a few web applications, plus website maintenance and web marketing since 2006.

Thank you for your personal attention to our account and we would not hesitate to recommend your company onwards.
Looking to launch a new website? Or perhaps not happy with your existing website?
Let us create a website that performs.
Don't make them think, if you do, they will go elsewhere
We turn under-performing websites into a sales machine through our proven, laser-focused web design services and expert digital marketing resources.
Your website represents your company's image. A well-designed website can enhance your company's image and can generate sales.
This page is going to explain our process, what deliverables we provide when we execute web design services.
We follow a "Don't make me think" approach towards website design. Regardless of how polished your product image is, if your website is designed in a way that they can't figure out how to consume that product's content, it's useless.
Client centric web design
Our clients are at the center of what we do. Our clients are involved early in the process because we firmly believe that a successful website cannot be created in isolation.
Client centric design goes not mean we say yes to everything our clients ask us to do. We believe it's our job, as a web designer, to educate them and suggest ideas that provide value to their business.
The core part of our service is to ensure our clients go away happy.
It's like staying at a hotel wanting a comfortable bed to rest, but if the service stinks it ruins the experience.
Why do we follow client centric approach in web design?
Because we believe a client knows his customers inside out.
We work hand-in-hand with our clients, where they provide us as much as the data, context, and our job is to convert that data, context into a meaningful website design for their business benefits.
We don't limit the number of web design iterations
We've mastered the service-mindset. In other words, we want you to be satisfied with your website design more than anyone.
We will present you the first web design draft and if you like it, great! If you don't, we will present another until you get what you want.
There's no such thing as a bad idea
We remain open to ideas, no matter from where they are and to where they belong. There are times when a client comes up with an idea that is good, but is out of scope, we put them through a project phase funnel.
However, great ideas that are easy to implement are rolled into the project.
As our client, you will be asked to keep a wish list of improvements that could be made to the website. We review them and implement those wherever possible. Even 1% improvement goes a long way.
More than a pretty web design
More than anything, it is to make things work for business benefits. The best web designs give clear visual signals on how to perform the task. We create websites that look great while still engage the user.
What our website design services will deliver
Project brief
When you hire our web design company, we will craft a project brief that will cover your why, what and how. It would set the right foundation.
Wireframes
Next we will deliver wireframes based on user stories, navigation plan of the website and user journey.
Visual design
It would be the perfect time to bring life to wireframes. In this phase, colors, fonts, overall look and feel will be captured.
Custom web design
Everything is tailor-made at 4M Designers. We will start with the homepage and then after the homepage is approved, inner pages will be produced. Equal design attention will be given to all the pages.
Responsive website
You get a sharp looking website that works across all the devices including laptops, smartphones and tablets.
SEO optimized
Onpage factors are taken into consideration when we design and build websites. Your website's architecture will be SEO friendly, allowing your users to consume and share content.
Speed optimization
Google and users love fast websites. Why? Because Google cares about top-notch user experience. And users are busy, if the website opens in 3-4 seconds, fine, if not then they move to your competitors. It's that fast paced Internet life.
Google analytics tracking
Without meaningful data, you can't make better decisions. Google analytics will come to your rescue when you'd be wanting to make critical decisions. We will implement goal tracking, event tracking and other bits and pieces to make sure you don't miss this meaty information.
Facebook pixel tracking
It's hard to drive traffic to your website. It was even harder to re-target people who visited your website. Well, not anymore. With Facebook pixel tracking, we can target visitors who visited your website's specific pages.
Content management system
Part of our service is to learn how your business operates. Based on this learning, we integrate a content management system or can even build from scratch to help your team manage your website smoothly without any technical assistance.
We share what we know about web design
Since 2003, our Web Design Company in Pakistan is educating our clients on how to create powerful web experiences.
Looking to launch a new website? Or perhaps not happy with your existing website?
Let us create a website that performs.
We are a passionate
web design company from Pakistan