You will love working with us.
4M has invested its heart & soul into to our new interactive, eye catching website. The site is user friendly and highly informative. IKCA, U.K. is now able to offer its donors a fast and secure donation service.

I would like to thank the staff at 4M for making our website a success and would recommend their services.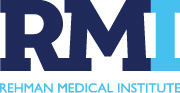 We at RMI using 4M's services for our rebranding effort some years back and the development of our website at the time.

4M has been a thorough professional, very creative and supportive throughout the process, we at RMI look forward to working with 4M in future as well
It was amazing to work with Muizz and his team at 4M Designers. His over all knowledge of digital marketing, understanding of user experience and ability to deliver on time are impeccable.

4M's passion drives his professionalism.

Five stars.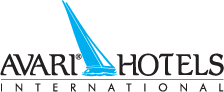 I am writing to express our thanks for the work you have done on re-launching our web site avari.com. We are very happy with the creativity and vibrance you have brought to the new site and anticipate that it will bring additional business to our hotel properties.

We have enjoyed working with 4M Designers since January 2006, when our first website was created, and have always been pleased with services. 4M has created quite a few web applications, plus website maintenance and web marketing since 2006.

Thank you for your personal attention to our account and we would not hesitate to recommend your company onwards.

Its been an absolute pleasure working with the 4M team. We have worked with them on several projects over the last 5 years and they are professional, disciplined and detail-oriented.

We will look forward to our continued relationship and working with them on our future projects in the years to come.

It was a great experience to work with 4M for the web development of our start up e-commerce website Fashsouq.com. They did our website justice by delivering great quality of work which reflected their keen understanding and expertise in the field and scope of work.

Their team corresponded with us throughout the length of the project with utmost professionalism and was always one step ahead of us in terms of providing solutions. We were really satisfied with their time management and their ability to deliver on deadlines.

They have an incredibly talented team of developers who helped us reach our objectives in terms of the design and functionalities and their work ethic adds to the whole experience of working with a sound technical team. We would recommend them to anyone in need of an outstanding web support.
4M designed the original website of SehatYab. They understood our requirements well, made some good suggestions to improve the design and did a fine job implementing it. I recommend them highly.

Highly talented, skilled, diligent & forward thinking team of individuals. World Class. And above all an absolute pleasure to work with! Thank you 4M for always being there, turning problems into assets & for making dreams come true.
The best takeaway from our collaboration was that Muizz and his team just didn't deliver what was asked but went over and above to provide insights that enhanced the project in a way that was beneficial for our business.

Very few people take their jobs seriously these days but 4M has proven to be quite passionate in their approach to projects and working with their clients.

Our team at Conwill Pakistan looks forward to working with 4M on future projects.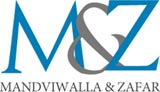 We had been looking for a graphic designer for several months to design our website but the few ones I got in touch with never seemed able to meet our taste. Finally, when I discovered 4M it appeared to me that they could create the kind of professional yet interesting website we had been looking for.

As we started working together with 4M their ideas seemed quite different and unique and they were able to quickly deliver ideas based on our requirements. After reviewing our requirements, 4M sent us a few proposals and, taking great care, created numerous modifications. Most importantly, each modification introduced that special detail that made all the difference. We are extremely satisfied with the results.
Last year, I was searching internationally for technology and marketing to support on a number of mega million dollar dollar projects. I stumbled upon 4M via on LinkedIn and asked for proposals. Previously, I never engaged any business outside of Western Europe and was reluctant to do so again, specially with any Pakistan or Indian based outfit, due to quality and delivery concerns.

Abdul Muizz engaged me well from the start of process, addressed my concerns and provided strong assurances. Great to say, project went very well and 4M went above and beyond my expectations. I thoroughly enjoyed working with Abdul who is intellectually very strong and commercially astute. I have no hesitation in recommending 4M and wish team well.
We chose 4M Designers after a careful consideration of various web designing companies and I am proud to say that it was the best decision.

Their method of designing a website based full involvement of customer at each stage; ranging from choosing the template, colour schema and the graphics that goes with the website. I will strongly recommend them for our future projects.


I just wanted to let you and your team know that I have been incredibly impressed with everything that you have done on the website project that you assisted my company with.

Admittedly, as you already know, I was more than a little apprehensive about outsourcing outside of our country, but I am now thankful that I risked it and have subsequently found a great business partner to work with in the future.

I also extend my gratitude to you and your team for the excellent quality product, as well as the efficiency in which this project was handled.
We are extremely pleased we chose 4M Designers to build our website, they worked very closely with us to give us exactly what we wanted. They remained very patient, thorough, and professional throughout the design process and have delivered an outstanding website.

The service we have received has been second to none and we have absolutely no hesitation in recommending 4M Designers to others looking for great a value website.

You deserve nothing but nice words, you have exceeded all expectations. I think this has to be the best service I have received from someone in Pakistan. I will definitely be recommending your services to other businesses locally.

Thank you once again for your time and patience, and thank you also for always being available to answer my questions.


I want to appreciate the team of 4M Designers for producing a simple and easy to use website. THANK YOU for doing a great job.

I found 4M Designers to be honest, professional, and punctual. Despite all the delays from my side, they stood to the task and delivered the website as was required and promised.

I would take this opportunity to recommend their services and give them five stars for their work. I wish 4M Designers best of luck in future.

Ammico is an ISO 9001:2008 Certified company with over 38 years experience in foundation engineering. Established in 1970 in Pakistan, currently our focus is in Middle East and we have offices in Qatar and Saudi Arabia.

We were lucky that we selected 4M Designers for the development of our website because when the website was made live, we found it 100% same as we imagined.

Apart from professional skills, prompt response to the service calls and timely delivery of the required solutions are also big advantages of working with 4M Designers. They are not only professionals but have great patience to listen to client's requirements and solving their problems.

We are pleased to confidently recommend them for web design and development.

We have been going through a major business revamp and included with this was the need to replace the website we currently have. The website that we had was misleading and had too much unnecessary context. Although the color scheme was bright and appropriate, there was just no appeal.

I then searched online for a great web design company who can fulfill our website needs with as minimal information that we can give. This is when I learned about 4M Designers.

Your team is professional yet very easy to deal with. You gave suggestions we didn't even think of. I enjoy the creativeness you have brought to our new website.

I am very pleased with the work you have done and now, we're hoping to work with you on rebuilding our web portal. I would recommend 4M Designers to anyone needing any type of website. Thank you!

It's really nice to work with you and the support we have seen from all of you make us more comfortable to have you our strategic long term partner for our special work to spread the knowledge of Islam.

We are now just starting our commercial work and inshaAllah things will move forward to open more opportunities for you.


I found 4M using an extensive online search and was attracted immediately by the level of work they had produced prior. Initially we were very optimistic of sourcing our web development from a company overseas that we had never worked with before, more so one that was in a totally different time zone than ours.

Undoubtedly, working with 4M on our project has been a delight- they made the process comfortable and assuring for us by providing a high level of professionalism, technical ability and know-how-to coupled together with an open ear and excellent customer service.

Their input and suggestions have helped us develop and enhance our site to a high standard of production.

Needless to say, I couldn't be more pleased with the results. So pleased that I look forward to working with 4M again in the near future on our next project.

We had been in quest of a Web design company for several months, but the few ones I got in touch with never seemed able to meet our taste. Finally, when I discovered 4m through a Google search, it appeared likely that they were what we had been looking for.

After reviewing our requirements, they sent us a few designs and, taking great care, created numerous modifications. Needless to say we are extremely satisfied with the results.
I was at first dubious about dealing with a web design company so far away. I can honestly say that 4M have done an excellent job incorporating some excellent innovative ideas and would highly recommend them.

They completed everything requested to the time schedule that they quoted.So much that I will soon be instructing them to do their excellent work on another project that I have.

I have to tell you something - I have been to Pakistan. I have lived in Pakistan for sometime. Whatever the world media says about Pakistan, I have witnessed Pakistani people are great to move with and you are another one of them.