02 Apr, 2014
Responsive sites are designed to be compatible on various platforms. There cannot be a better example of a responsive website than Facebook. It changes its layout according to different platform configurations, giving an amazing user experience on various devices at viewer's convenience. However every time, everything is not good. Does one's website need to be flexible on other devices? Website structuring, design and content also play an important role in helping a business decide if they need a responsive site or not.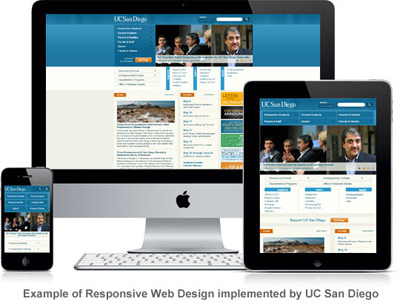 Do your viewers come online on other devices too often?
Responsive sites rearrange the content on changing the screen size. What may be the purpose of one's business? Do their viewers come online too often on other devices? If yes then there is a need for a responsive website to allow them easy accessibility and convenience.
Is the site too wordy?
Websites don't have to be responsive if they are too textual or if the content and navigation on a website has to be complex. Viewers would want to use such websites on wider screens rather than on tablets and mobile phones.
Structure of the website
Unless one would like to control their website down to its last pixel, simple and neat websites can be easily programmed to be responsive on other devices. A site customized by every minute detail would seem too cluttered on other devices, or may not even display all the attributes after all.
Animations on a website
A website with too many animations may not even function on other smart devices or browsers. There will be no need of a responsive website in such a scenario. Plugins like Flash come forward in this case and unless it is absolutely necessary for viewers to access those sites, they will not take the trouble of downloading plugins for them.
Trust issues
Yes this can play as an important factor in deciding if one wants a responsive website or not. Does a client trust its web design company to design a website that would scale down to look okay on other devices?
Unless a user wants a simple clean website with not many fanciful animations and attributes, one must consider their options if there is a need for a responsive website or not while keeping in line the business objectives and position.
Renowned web design companies like 4M Designers give advice and technical support to their users regarding the need of a responsive website before they develop a site for their users. We would love to hear from you soon!